Over the years, I have bought a couple of businesses and I recently even looked into buying a national franchise and negotiated for close to a month before I decided not to buy. ...
READ MORE +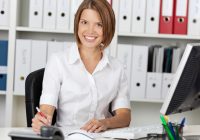 Think about your dance studio front desk person(s). Is he/she friendly? Is he/she focused? Is he/she committed to the success of your business? If your answer is: (1)   I ...
READ MORE +
Expert Advice From Misty Lown
Whether your studio is in its first season, its fifteenth, or its fiftieth, chances are you want to see it grow! And when I say "grow" I'm talking about making real progress, ...
READ MORE +
By now your studio's season is officially in full swing and your classes are humming along. Your students and their families are getting used to their new dance schedules, school ...
READ MORE +